These super easy Santa Sugar Cookies are the perfect Christmas cookie treat to give out to neighbors or to make with your kids at home. They are so easy because you can use your own sugar cookie recipe that you already love.
This post contains Amazon affiliate links. If you click on a link, I may receive a commission. See my full disclosure policy here.
I don't know about you, but I'm excited for Christmas this year. Thanksgiving is next week, and so I thought why not bust out a fun neighbor treat idea, or a fun Christmas cookie to make with your kids. The best part is, that you can make these fun Santa Cookies with whatever your favorite sugar cookie recipe is that you already know and love. If you don't have a favorite – I've got the most delicious super soft sugar cookie recipe over on That's Inappropriate you can check out.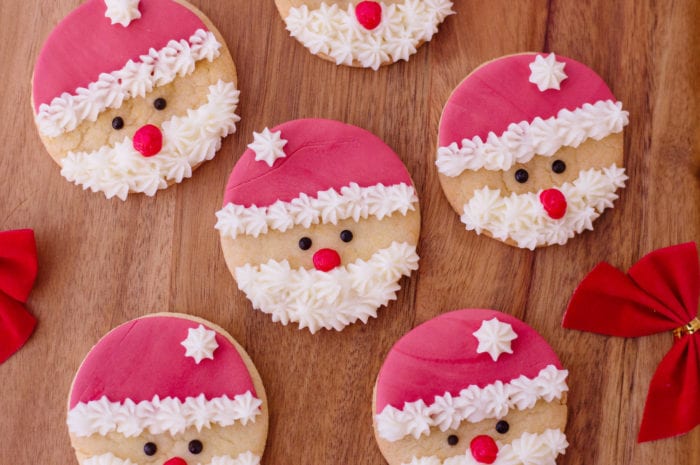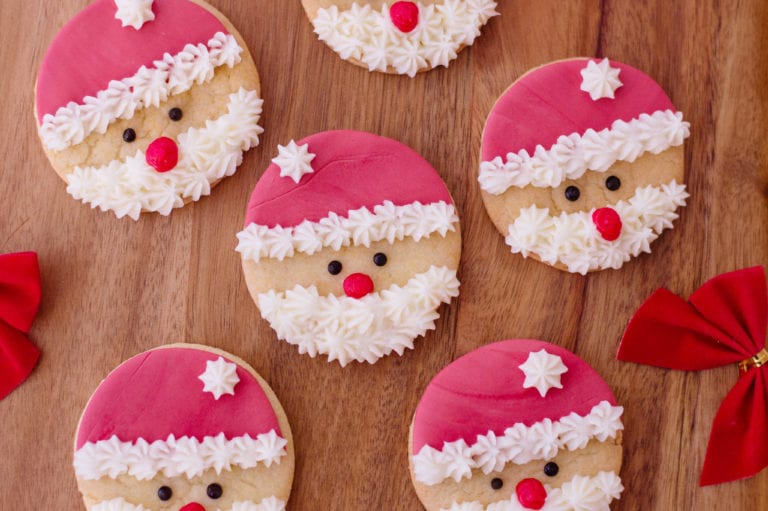 I am approaching those years with my kids where they are starting to not believe in all the make-believe things like Santa and the tooth fairy. I'm pretty sure my 9-year-old has been on to me for a while, but my 12-year-old just barely found out about the tooth fair this year. She was heartbroken. So, I thought decorating sugar cookies like Santa would be a fun way for us to hang on to the Christmas magic a little longer.
That's why these cookies are so much fun. Here's what you'll need: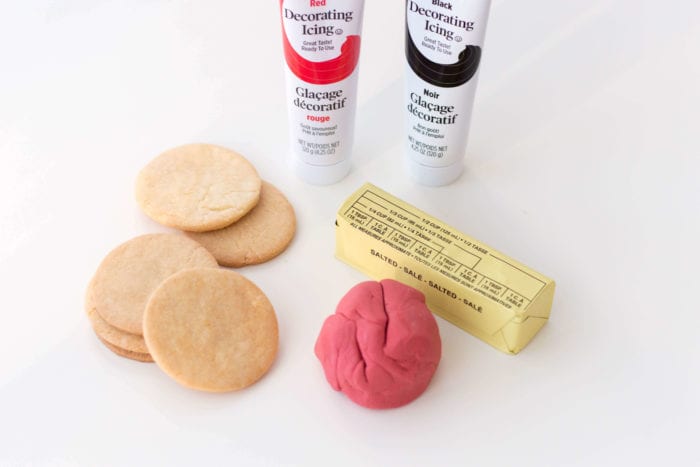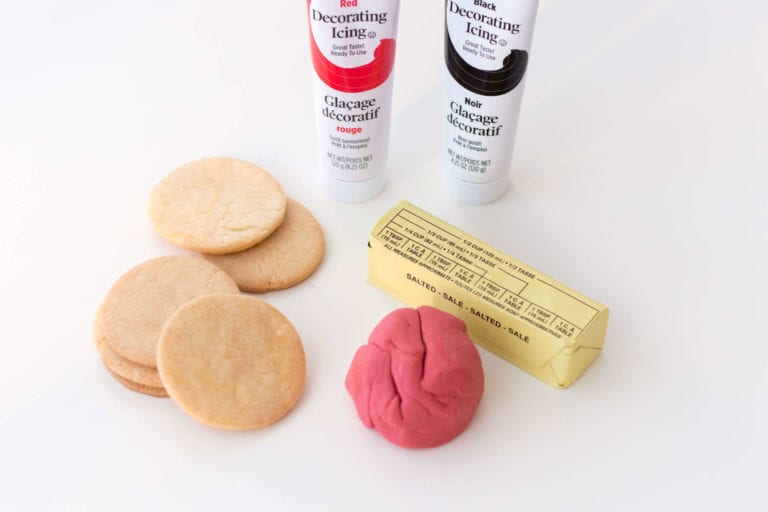 Ingredients for Santa Sugar Cookies
12 of your favorite sugar cookies, cut in circles about 2.5 inches in diameter with circle cookie cutter.
5-7 oz. red fondant
Cornstarch for rolling
½ stick butter, softened
1 cup confectioners' sugar
1-2 tbsp milk
Yields: one dozen decorated cookies
Instructions for Santa Sugar Cookies
Allow your sugar cookies to cool completely before beginning the decorating process.
Sprinkle some cornstarch on your clean working surface, as well as on your rolling pin. Roll out your fondant so that it's about ¼ of an inch thick.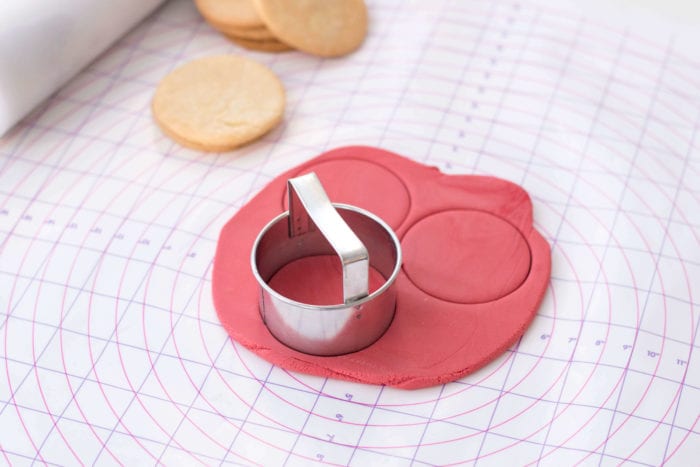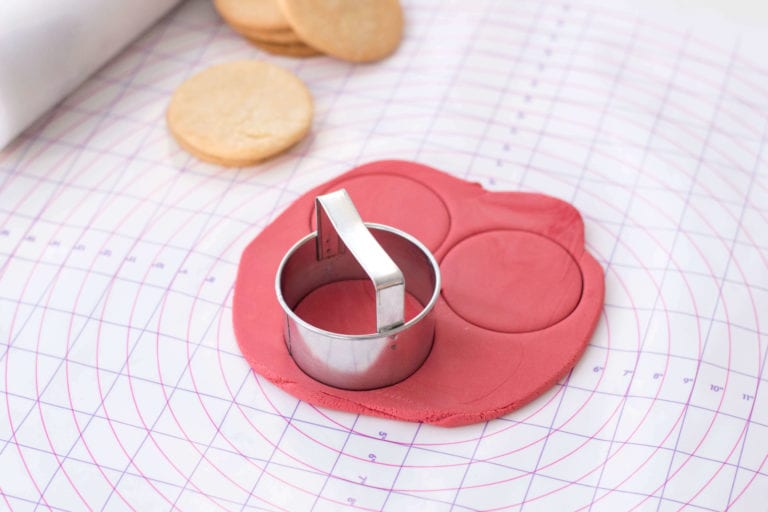 Using the same cutter you used for the cookies, cut 6 fondant circles. Cut each one in half.
Press the demi-circles onto the cookies – they will act as Santa's hat.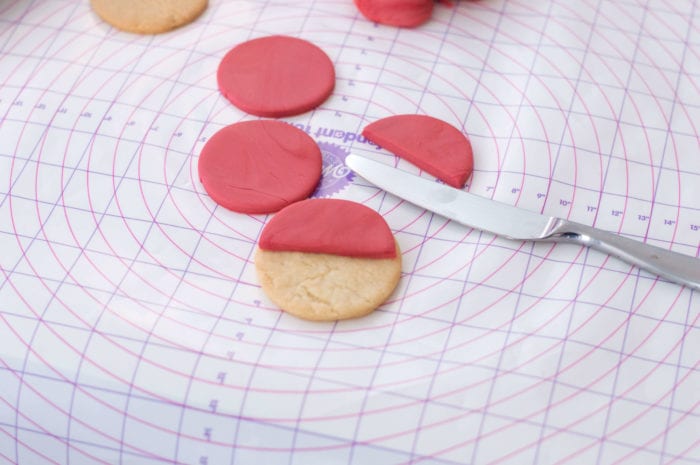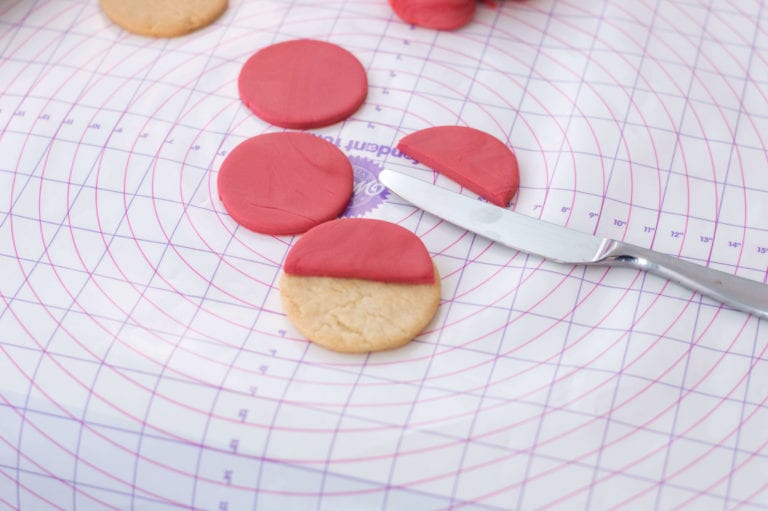 Using an electric mixer like a Kitchen Aid, beat together butter, sugar, and milk on medium speed, gradually increasing to high. Once the ingredients are well combined, smooth and form stiff peaks, scoop it into a piping bag with a star tip.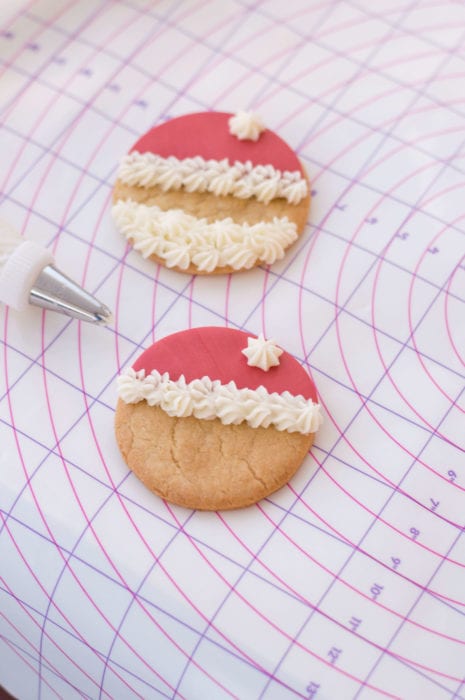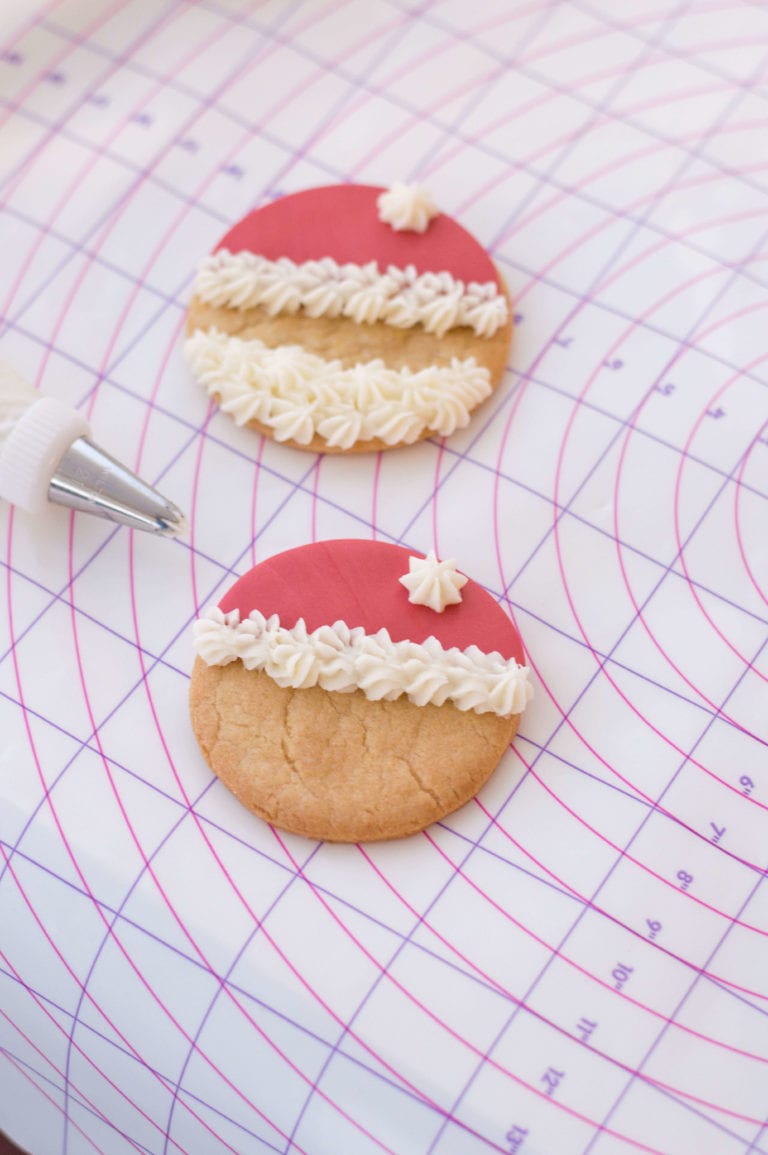 On each cookie, frost a 'fur border' around the edge of 'Santa's hat.' As well, give 'Santa's hat' a little pompom on the top.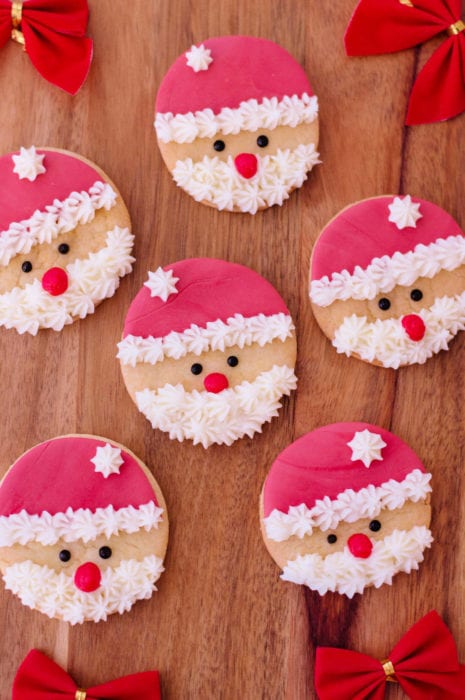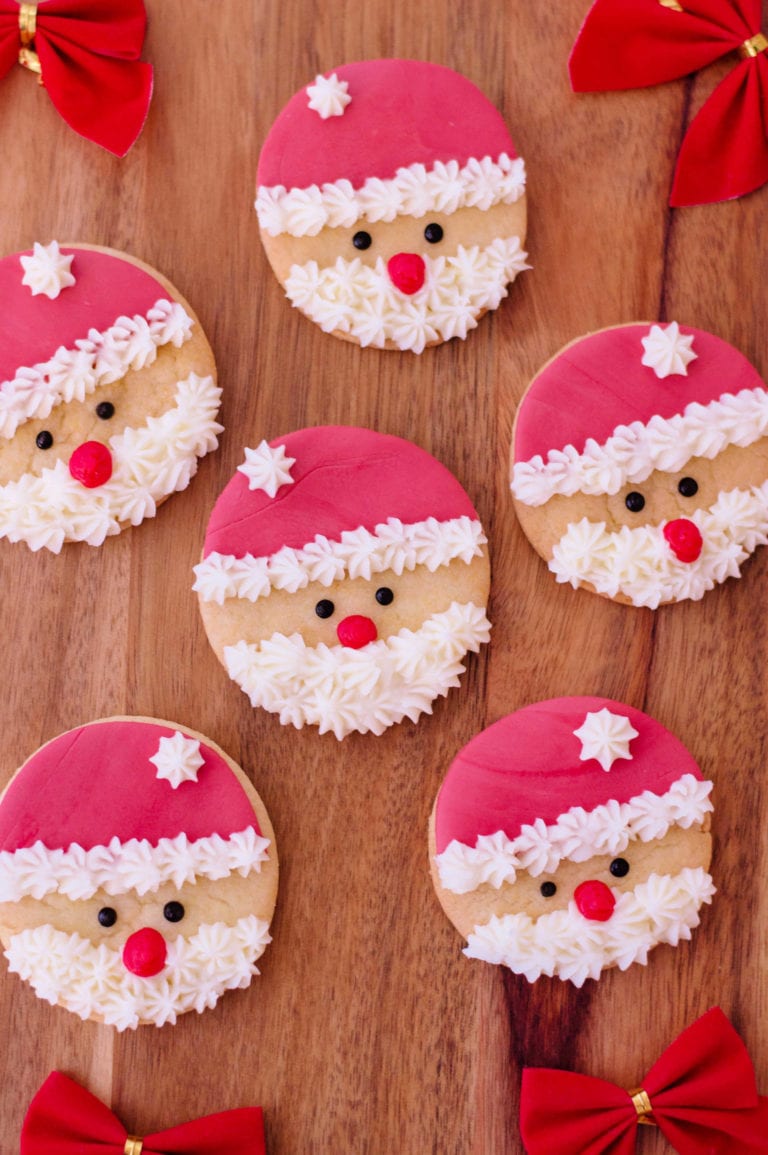 Frost a 'beard' on the bottom portion of the cookie.
With the red decorating frosting, give each Santa a nose. With the black, dot two eyes between the beard and the hat. How cute are those?? I just live them. Make sure to pin: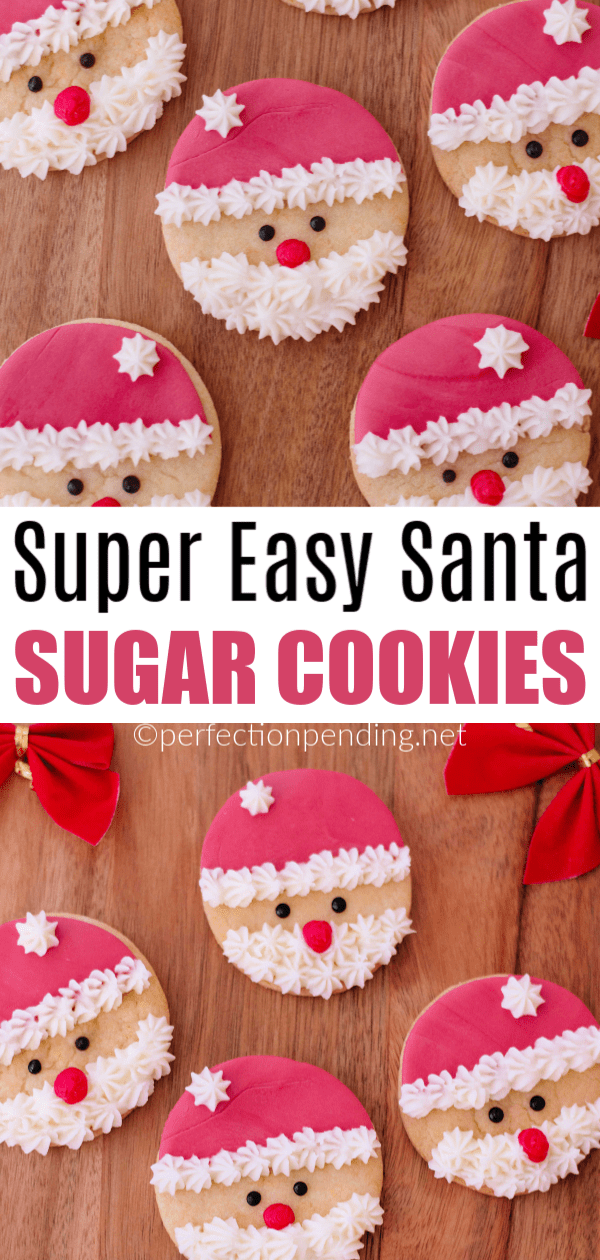 ---
MORE CHRISTMAS POSTS
YOU'LL ALSO LOVE THESE COOKIE RECIPES:
And some more of my favorite things