How to know if you're homeschooling in the time of COVID-19 the "right" way:
1. You remind yourself daily that you are not their teacher.
You can't possibly remember 5th grade math concepts without google, or Youtube tutorials, and a calculator is your best friend again. Mutter to yourself things like, "How the hell does the teacher do this with 30 kids? Is she superhuman?" and "WTF who needs to know how to divide fractions, really?"
2. Remind yourself that this is not really homeschooling. It's pandemic schooling. There's a difference.
Homeschooling involves outings on field trips with friends, and co-op activities. It also involves ZERO common core math. It's laid back, and student led, and it's flexible. There also usually isn't a pandemic going on in the middle of it.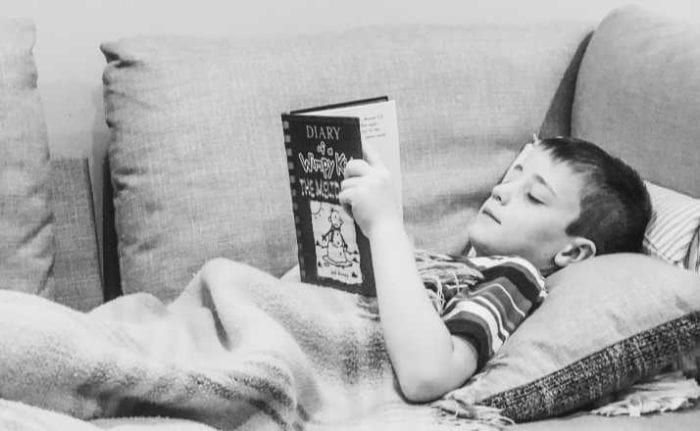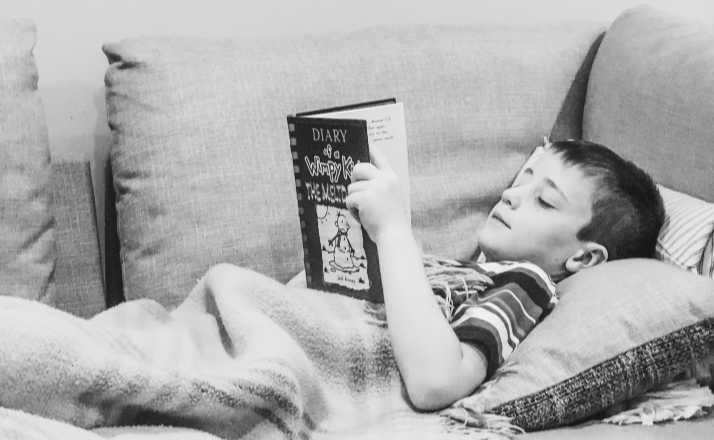 3. Admit to your children you know nothing.
Granted, you will be helpful in a lot of ways. But, you also might stumble into their zoom with their teacher accidentally braless and looking like a wild eyed raccoon. Your children will for sure ask you what something means and you will have to just shrug and say, "I have no freaking clue. Email your teacher."
4. You let your kids zoom with friends.
This is vital to your kids' sanity. Yes, it's annoying to listen to at times, but a big part of school is socialization. Figure out a way where they can see each other face to face, even if all they do is stare at each other and giggle.
5. You find "educational" shows on Netflix for them to watch.
You will hit the end of your rope at some point when helping your child deconstruct a sentence, or trying to remember conversion rates of liters to pints. It will happen. Declare it educational movie day and let your kids veg out on the couch in the other room while you get caught up on Tiger King.
Think of this day as a substitute teacher day.
6. You lower your own expectations (and theirs).
Odds are that you were so excited week one and now reality is setting in. School is not going back. It's getting warmer outside, and that's more appealing than school.
Take a break from the routine whenever the hell you want because YOU ARE THE TEACHER NOW. Let them set up a camera outside to video squirrels. Call that an education for the day. Remind them that school isn't everything an no one is probably going to fail anyway.
7. You morph into the teacher that is chill and brings snacks to class.
Honestly, we all probably started out strong with our big ideas and schedules, but if a bag of doritos is now your centerpiece on your dining room table, and your kids ate swedish fish for breakfast, you'll come to be known as the cool teacher. Embrace it. Go with it.
And, remind them that teacher appreciation is coming up soon (pick a week to be teacher appreciation day and make them bring you snacks in bed).
The honest truth is, I'm stressed out. I never wanted to "homeschool" and I still don't want to homeschool. It doesn't matter if you call it homeschool or distance learning, or pandemic isolation learning, it's all going to end up a disaster anyway for some of us.
We'll fumble and not know what we're doing, and only get about half of it done.
So, let it go. Do your best. Accept that some of us will do it better than others and that is also OK.
A pandemic is not the time to compare ourselves to others and try to morph into something we're not.
Some of us were born to do this and we're just now realizing it, and some of us are going to send our kids' teachers a big fat gift when this is all over.
Because none of us are getting paid enough for this (the real teachers AND the teachers that never wanted to be teachers).
THAT we know for sure.
Looking for some resources to help with Pandemic Schooling? Try these:
20 Kid Activities To Do Indoors When The Weather Is Bad
7 Signs Your Child May Have Anxiety
15 Smart Ideas to Help Kids Calm Down and Manage Anger and Anxiety
20 Fun Activities To Help Kids With Anxiety
19 STEM Activities For Kids You Can Do At Home
30+ Toddler Activities That Will Give You At Least 30 Minutes of Free Time
Pandemic Parenting Is A Whole New Kind Of Parenting.