This Pumpkin Spice Milkshake is the perfect fall recipe to get your pumpkin spice fix. Fall recipes are usually warm, but this delicious pumpkin dessert is a delicious way to enjoy one of your favorite fall recipes – PUMPKIN!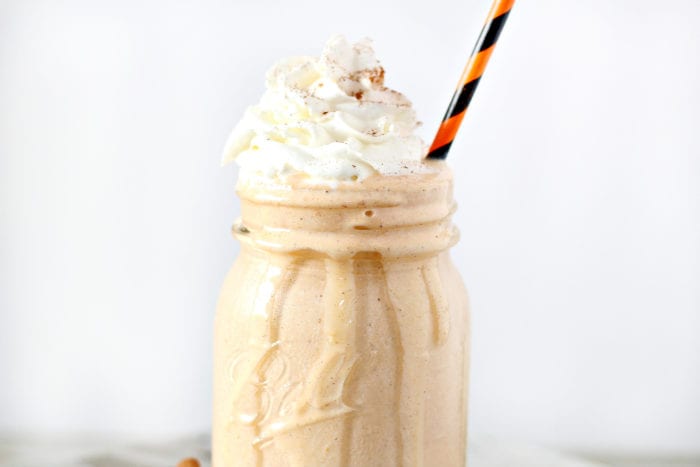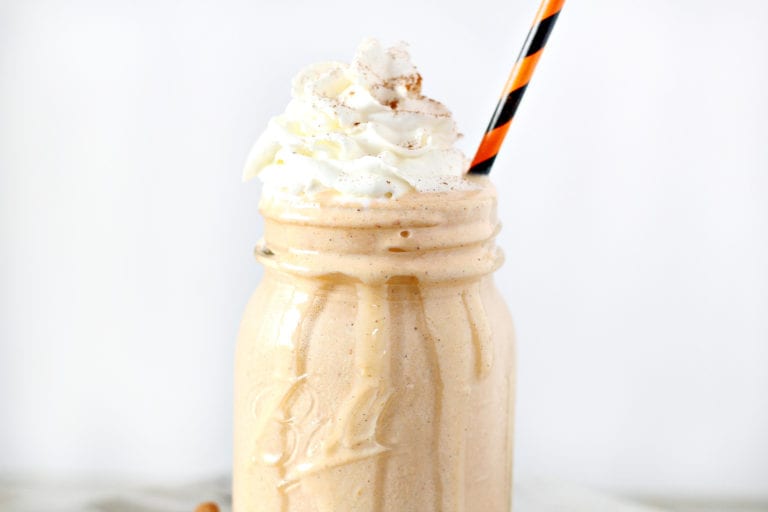 I don't know about you, but I'm obsessed with pumpkin recipes. I pretty much haven't found one that I don't like. If you're not a pumpkin spice lover like I am, then I'm not sure we can be friends. Just kidding – but you should totally try my pumpkin chocolate chip cookies to try to change your mind.
We see lots of pumpkin recipes for fall that are warm like baked pumpkin treats, and pumpkin hot chocolate, and pumpkin soups – but what about a pumpkin spice milkshake to shake things up! See what I did there?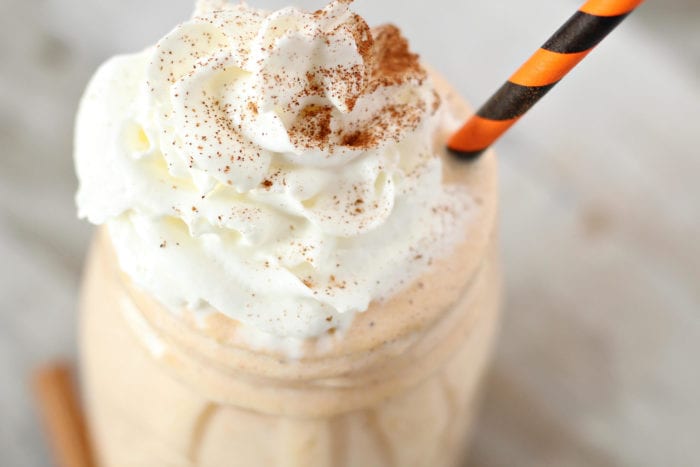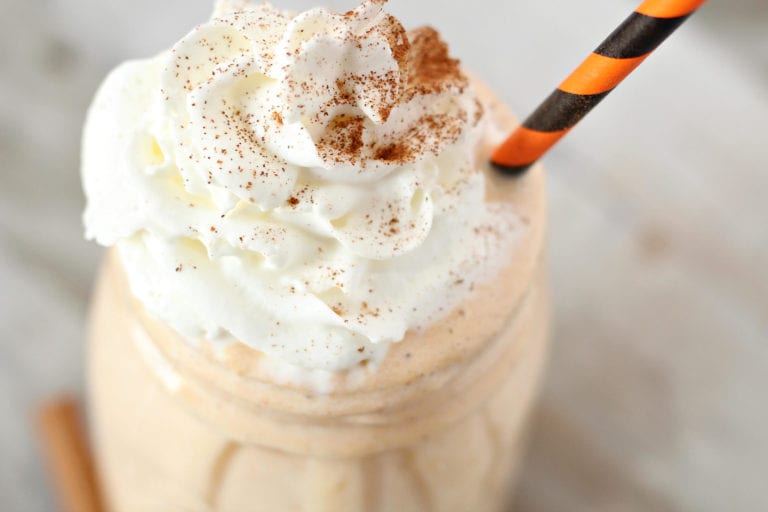 OK – so I'm a fan of pumpkin in all forms – so I thought it would be fun to mix it up and try a COLD pumpkin recipe that would be a fun addition to a fall party, or maybe just surprise your kids with this delicious pumpkin spice milkshake that is as delicious as it is pretty!
Ingredients for Pumpkin Spice Milkshake Perfect For Fall
2 cups of Vanilla Ice Cream
1 cup of Milk
1/2 a cup of Pumpkin Puree
1 teaspoon of Pumpkin Pie Spice
1/4 a teaspoon of Nutmeg
1/4 a teaspoon of All Spice
Whip Cream (for topping)
Cinnamon (for topping)
Now let's get to the important part – how to make this delicious pumpkin shake!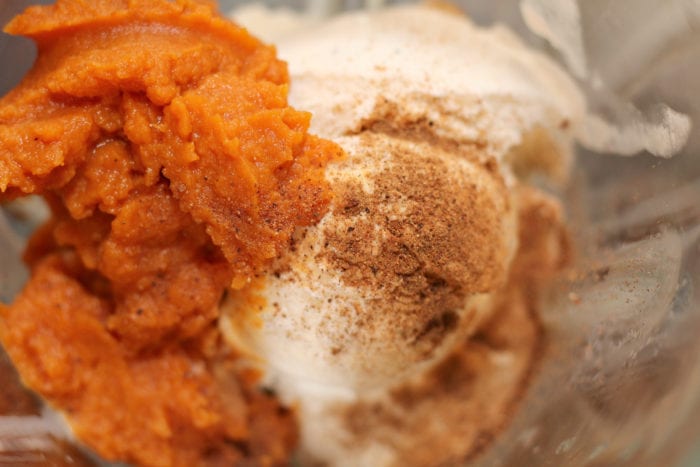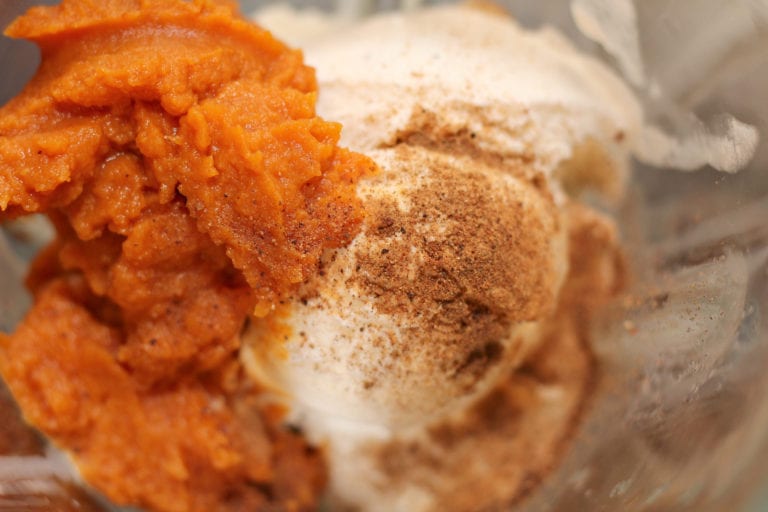 Place your ice cream, milk, and spices into a large blender.
Blend on high until smooth.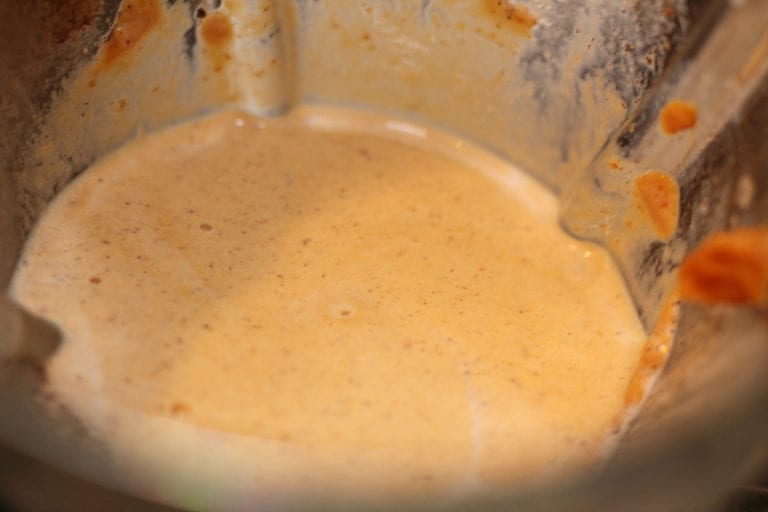 If you like a thicker milkshake, only use 1/2 a cup of milk.
Pour milkshake into chilled glasses.
Top with whip cream.
Sprinkle whip cream with cinnamon.

Serve and enjoy!
How easy is that? Grab a cute straw and you have a super fun fall dessert idea that not everyone will think to try. And, oh my gosh – this pumpkin milkshake will have your kids flipping out over it too. I kind of want to try adding chocolate syrup next time, or a few chocolate chips on top. Yum!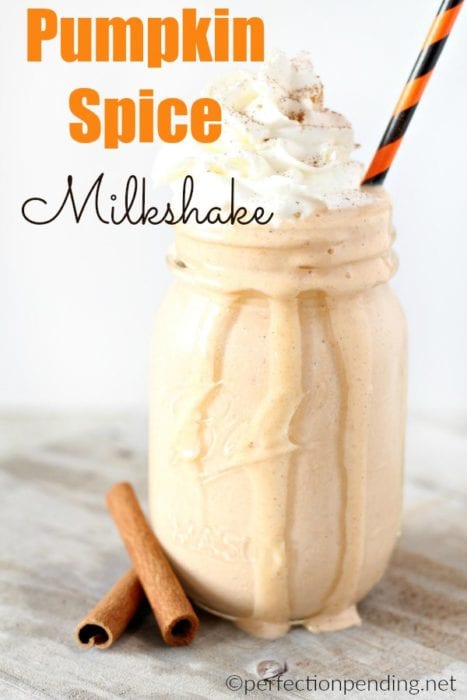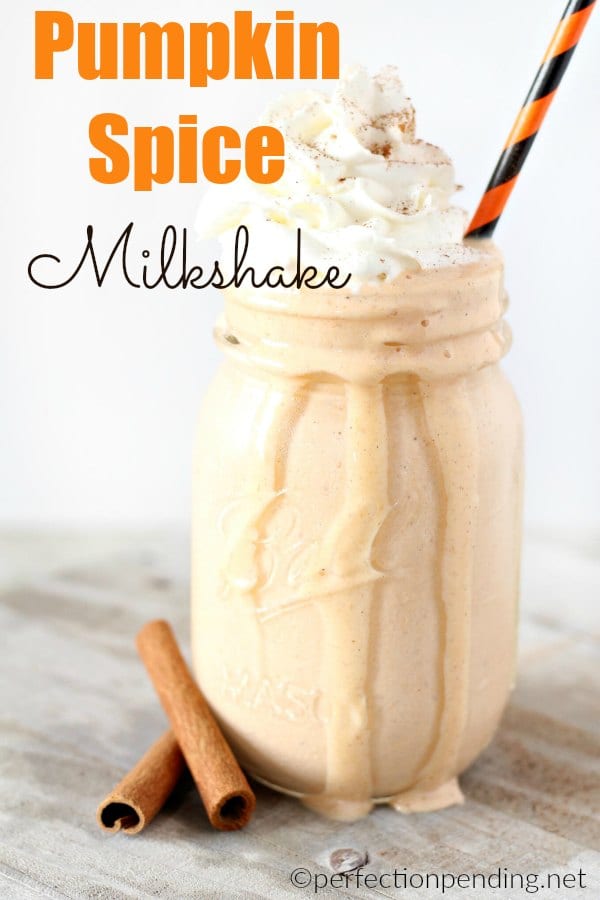 ---
More Delicious Recipes For Fall:
Super Easy Pumpkin Spice Cupcakes
Cake-Like Pumpkin Chocolate Chip Cookies
Spiced Sweet Potato & Lentil Soup for the Crockpot
15 Crockpot Soup Recipes Perfect For Fall
You'll Also Love These Delicious Dessert Recipes:
Best Ever Homemade Fudge Icing
This post contains Amazon affiliate links. If you click on a link, I may receive a commission. See my full disclosure policy here.